CONNECTING ESTATE AGENTS ACROSS THE UK
MULTIPLE LISTING SERVICING - LAUNCHING WINTER 2020
Agent Hub helps you help others. As businesses, there is only so much you can do. You are limited by your own properties, clients, expertise, and services. But by embracing collaborations across the industry, you can unlock new business opportunities and find alternative ways to add value.
For example, you could be sacrificing your own customer service by offering clients only your finite collection of properties. However, we provide an alternative. You can now log on to Agent Hub and find someone who can help; someone with relevant properties for your client's requirements or clients with the requirements your properties have to offer.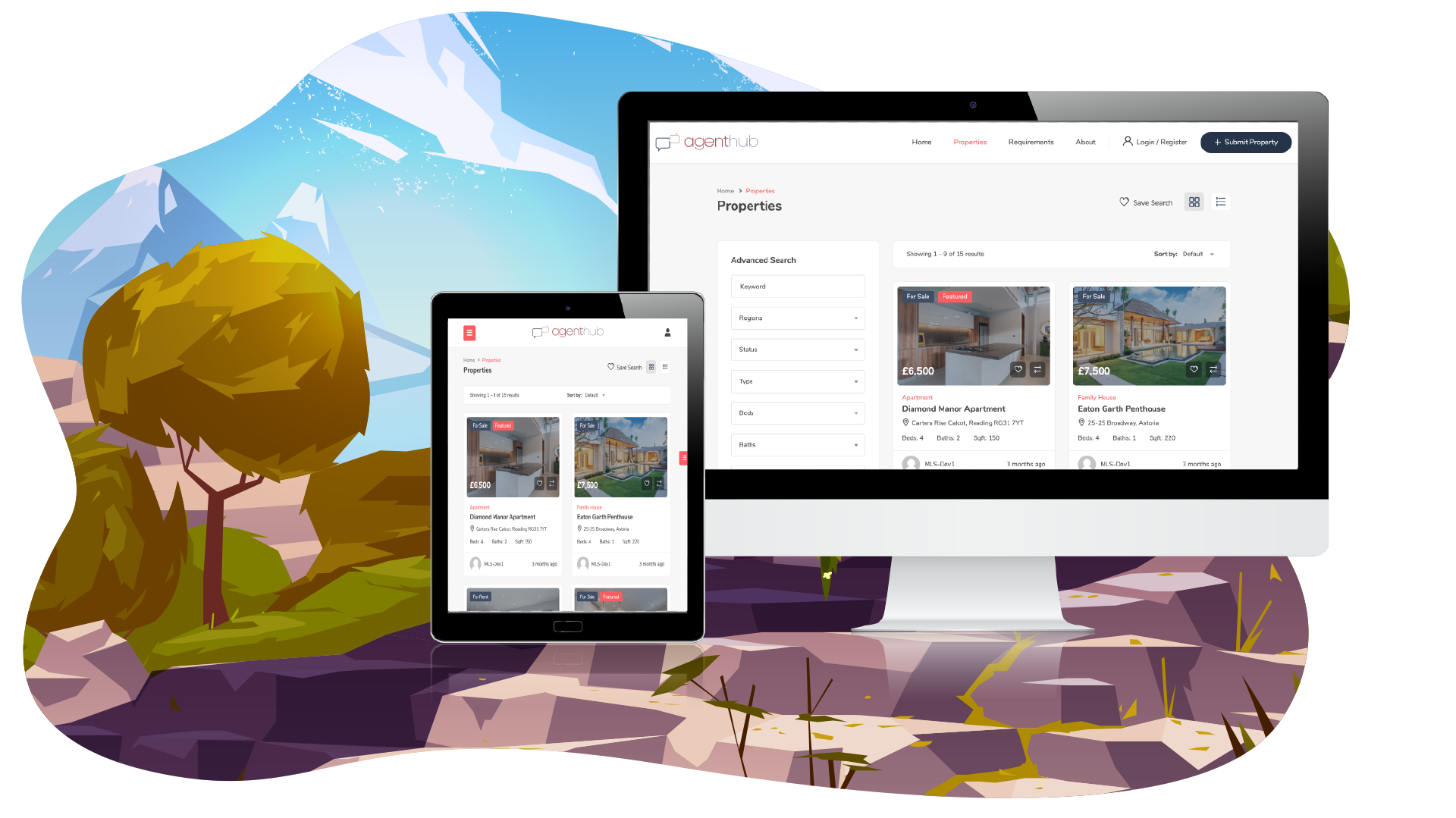 At Agent Hub, we think the property industry benefits massively from cross-industry collaboration and connection. And what makes us stand apart from other property CRMs across the UK is our complementary multiple listing service (MLS) that works hand-in-hand with our CRM. 
Our MLS system has the potential to bring together every type of professional across the property industry. In this huge property melting pot, you can find new partnerships, clients, properties, and ideas that will help you generate sales, organise business opportunities and improve customer service.
Connecting Property Professionals
Register today for more information on the Agent Hub MLS System. Launching Soon